Products
EE has developed its initial line of products and services to be sold, distributed and assembled by veterans. Look into lightning link casino. EE is continually in discussion and negotiation to provide unique marketable products, made in the US and with particular focus towards use by veterans, the VA and the military.
Enabled Enterprises along with it's GSA (General Services Administration) approved manufacturing partner, Cruise Car, Inc., offers a high quality electric bike, the EE 750.
The EE 750 can be pedaled as a seven speed bike, pedal assisted or with the twist of the wrist fully powered up to 25 MPH.  With it's 4 inch fat tires it rides easily on streets, trails or over grass, sand and snow.  The EE 750 Electric Patrol Bike can run clean, quiet and efficiently all day on a single charge.
The EE 750 has tremendous applications for police departments, fire departments, military and campus security.
The powerful 750 watt motor gets riders to their destinations quickly and without exhaustion. Proven effective as a patrol vehicle and a positive community relations builder.
For individuals the recreational EE 750 can be a fun and economical mode of transportation and great for everything from commuting to weekend adventures.
The EE 750 is assembled, quality tested and sold by Veterans. All EE 750 Electric Bikes are built in the U.S.A.
Click Here To View EE 750 Electric Patrol Bike Specifications:  EE 750 Police Bike
Click Here To View EE 750 Electric Fire/EMT Bike Specifications:  EE 750 Fire/EMT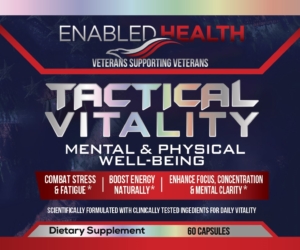 Enabled Health & Well Being

Supporting Veterans and First Responders
Since its inception, Enabled Enterprises has focused on the development of effective and affordable multi vitamins, natural remedies and supplements that are specifically formulated for Veterans, First Responders and others dealing with trauma and stress.  These supplements to be sold by Veterans and their spouses.
EE works with laboratories, doctors and scientists with vast experience in developing vitamins and supplements. These relationships have led to the development of specific remedies to treat many of the conditions suffered by these heroes. These remedies include specifically formulated vitamins and supplements for sleep, fatigue, anger, calm energy, anxiety and stress.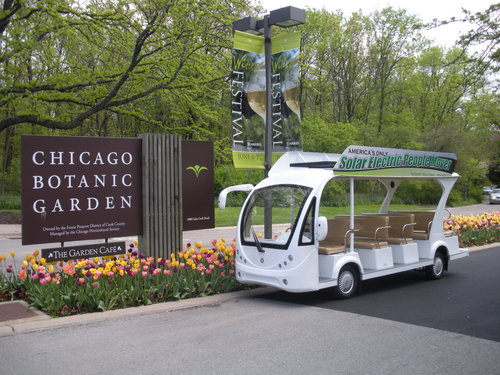 Solar Electric Vehicle Company

Larry Spatz, one of EE founders, contributed his ownership of Solar Electric Vehicle Co. to Enabled Enterprises. Solar EV produces a line of ADA approved wheelchair accessible solar electric vehicles, people movers and utility vehicles. These unique environmentally friendly vehicles are perfect for parks, stadiums, malls college campuses municipalities and police departments.
Enabled Enterprises, on March 31, 2016, was selected by the Washington State Department of Social and Health Services to provide custom Wheel Chair Accessible Vehicles and fifteen Passenger People Movers.  The custom vehicles hold two wheelchairs and four passengers and is the only one like it in the U.S.   They will be used by Rainer Residential Habilitation Center for individuals with developmental disabilities.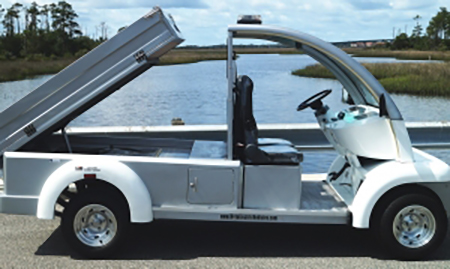 Electric Utility Vehicles
EE in partnership with nationally recognized electric vehicle manufacturer, Cruise Car, Inc. has developed a line of utility vehicles for VA, military, corporate and college campuses.  These vehicles are US made, GSA approved and assembled by veterans.  EE has arranged 100% financing for the purchase of these vehicles.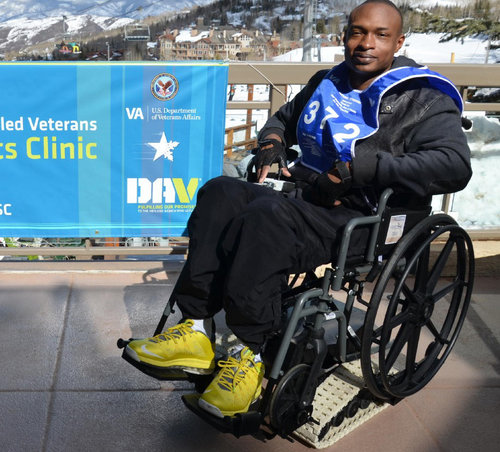 The company distributes a line of unique mobility devices and wheelchairs featuring the revolutionary Freedom Trax, originally developed in conjunction with The Children Of Heroes Foundation, for disabled veterans.  Freedom Trax allows vets to roll their personal wheelchair, under their own power, onto lithium-ion powered tracks, enabling mobility over sand, snow, stone, curb, and low-grade stairs.